"Now all glory to God, who is able, through his mighty power at work within us, to accomplish infinitely more than we might ask or think." Ephesians 3:20
This Bible verse expresses so much of what we feel God has done for Beyond Relief.  We are sure you'll agree that Beyond Relief has had quite a year in 2017, not to mention the journey we have been on since before the first classes began in the fall of 2011. Our first graduation, in 2013, had a whopping 17 students (we don't take this negatively as each of those lives has been changed in ways that we can't even imagine, let   alone the impact on their families and the community). The transitions from Job to Jonathan to Mackel certainly proved once again how God can make things happen even when we think it will be nearly impossible. God has provided a Haitian director that we could never have dreamed of and a staff that has been great as well. Moving into the large house and adding the computer class were major events for the 2013/2014 school year. We never would have believed that we would be able to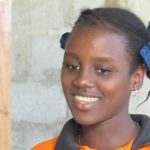 purchase land in Haiti in early 2015, then meet Watson who worked with Mackel to design a facility that would meet our needs for years to come.  The building and house took shape and classes could start there in the fall of 2015. We had 60 students graduate in both 2015 and 2016, then in 2017 that number more than doubled to 125 following the addition of yet another much-desired class, tiling. This year Beyond Relief will serve more than 400 students with the potential to have over 300 graduates! The new sewing class is very full and we added a third session for the computer class. Isn't our God amazing!? On top of the basics, He has provided a very nice guest area where we can stay at the school, including the capability to cook some of our own food – how many people do you know that can say they have eaten Skyline chili in Haiti?  It is good for us to see where we've been as we continue to take care of today and look to the future.  We do praise God for how He is accomplishing infinitely more than we might ask or think!
We look back and are amazed at where the trade school is, but now we change our focus to look forward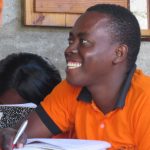 with excitement to see what God is going to do in 2018 and beyond.  Many lives, families and communities are being changed for good.  Thank you to so many of you that have come along side us in this work to make this all possible.  We are so excited about the work Beyond Relief is doing! If you haven't joined us before, maybe now is the time you would like to be a part of this work.  You can give a donation by sending a check to Beyond Relief International Ministries, Inc. at P.O. Box 156 Rossford, OH 43460 or go online to GoBeyondRelief.org to donate online.
Will 2018 be even more than we can ask or think?  Happy New Year!