The 2019-2020 school year for Beyond Relief Trade School was like no other. Classes started as usual in September of 2019 even though most schools country wide were not able to open due to political unrest. The Haiti economy became even worse so that kept many potential students from registering for classes.  On top of that, gas was extremely expensive so most taxi drivers could not afford to keep gas in their vehicles. Most of the Beyond Relief students had to walk a long distance instead of getting a taxi.  In spite of those obstacles the school had over 300 students register to attend.
We thought the beginning of the school year was tough, but we had no idea what was still to come. Just as all schools in the US were required to close in March, all the Haiti schools were required to close. So Beyond Relief closed from March until the beginning of August.  While schools were waiting to hear when they could reopen, the school's director, Mackel Jean, was developing different plans that would allow the 2019-2020 classes to finish their work, but also allow the 2020-2021 classes to begin.
The previous class finished the school year in October and the new classes began in October.  That was a very busy month for the staff because of the overlapping classes.  We are very proud of all that the staff and teachers did to make it possible for the 2019-2020 classes to finish and the 2020-2021 classes to start in time to graduate in July or August this year.
The 2019-2020 class had 148 students graduate on January 10,2021. We praise God for their determination and hard work to complete their trade school classes.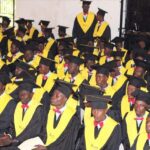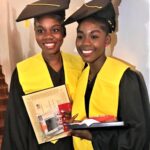 Each year we give the graduates a gift and try to make it something useful for them. This year we were able to give them a small solar powered lantern from LuminAID. Their mission is to help in third world countries and in disaster situations by providing light where there is no light.  Because we are a nonprofit working in a third world country, we were able to get a good discount when we purchased these as a gift for graduates. Most of them do not have lights in their homes, so this will give them some light.  Thank you LuminAID!
We pray that God will continue to bless Beyond Relief and that He will bless you and keep you healthy. Thank you for your support!